Our services
Both in Switzerland and internationally, our business intelligence firm places its intelligence, information gathering and investigation expertise, as well as its network, at the service of its Clients' strategic issues.
Our expertise is based on three main activities

Competitive intelligence
Are you contemplating a new partnership? An acquisition? Recruiting a talent? Or exploring a new business relationship? Whatever the stakes, Geneva Intelligence will help you make the right decision at the right time. Our compliance, due diligence and risk analyses will complete your assessment in detail.
Our investigation methods will also support you in the context of litigation or legal proceedings that require a particular insight into a situation.
Enhanced due diligence, reputational risk assessment
Compliance, KYC
Background check
Corporate investigations
Litigation support
Preparation and support of negotiations
Asset tracing
Analytical studies
Whether you seek to analyse your practices, delve deeper into a particular topic, get a better understanding of an industry's dynamics or benchmark yourself against your competitors, Geneva Intelligence offers its technical expertise in information research, its tools and its networks, to reach relevant and insightful intelligence by optimising your time.
Our high value-added analytical studies contribute to a better understanding of your strategic environment, while improving your performance.
Strategic monitoring
Uncertainty is the only constant. Thus, intelligence is the starting point of any strategic activity because it allows to obtainstrategic information in real time such as new regulations, emerging trends, the evolution of one's reputation or even insights into the latest developments in geopolitics or power relationships.
Management of recurring monitoring (weekly, monthly, quarterly, etc.)
Support and implementation of a monitoring process, including:

Competitive and market evolutions
Reputation
Technology and innovations
Political, regulatory, legal changes
Media monitoring (press and social networks)
Our Clients' challenges
Whether it is in the context of a merger / acquisition, a new partnership, the recruitment of a talent, the development of a new commercial offer or a monitoring unit, our Clients place their trust in us.
Thanks to the know-how and multi-sector expertise of our team, whose common denominator is an in-depth experience of economic intelligence, Geneva Intelligence supports its Clients in their challenges by providing them access to high value-added information and qualified recommendations in a timely manner.
Our Clients' main challenges can be described as follows: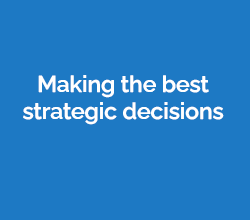 In which situations should you call on our services?
Competitive intelligence services
Merger and acquisition
New commercial relationship
Talent or top-level recruitment
Initial public offering
New partnership
Fraud
litiges et contentieux
Negotiation preparation
Analytical studies
Search for partners
Self-benchmarking against competition
Identification of best practices and process optimisation opportunities
International development strategy
Risk assessment related to an activity or a new strategy
Innovation strategy
Understanding of a sector's dynamics
Strategic monitoring
Development and implementation of a monitoring unit
Management of a thematic, sectorial or reputational monitoring
Partial or complete stand-in for a monitoring manager